Yes.
SpywareBlaster does all it's protecting by setting flags in the registry. Once they are set - the protections are in place. You can reboot and you don't need to have SpywareBlaster running to be protected. That's the great thing about it - no running process taking up resources.
But, make sure you have set all the protections. Sometimes we're seen people who have installed SpywareBlaster but they never hit the buttons to set the protections. See this image for the steps: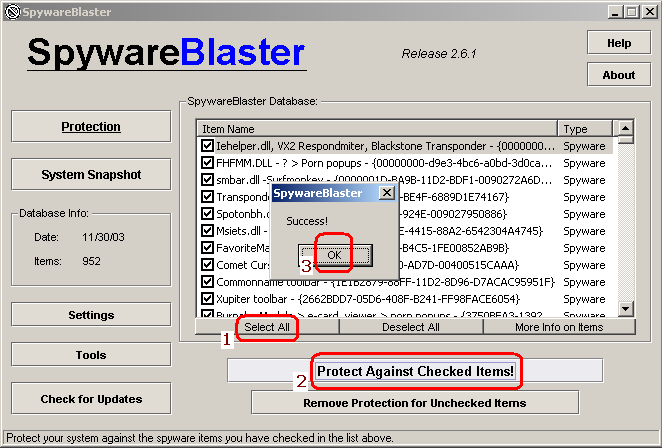 Also, be sure to run SpywareBlaster about once a week and use the "Check for Updates" button to see if there are any new spyware items to protect against.